Why webBots?
webBots are great to inexpensively generate new patient leads.  With a bot doing all the work, all you need to do is reply to emails from your new leads — and your staff will be happy because they won't have another service they have to track!
Why use Short Hills Design's webBot (e-Namel for our dental clients, storkBot for our IVF clients)?
We've generally stayed away from using chat widgets because of the extra burden it can put on your front desk staff to reply.  With our implementation of web robots, the robot will allow the user to leave a message or get directions to your office. We've limited the functionality in this early phase to keep it as simple as possible for now for your visitors and your team. If someone leaves a message with the bot, you (and or your staff) will receive an email with the visitor's message and contact information (as you would with a contact form).  Here's a link to a live demo of the bot on one of our test websites. 
You can click the button (red arrow) in the bottom right corner to activate the demo bot: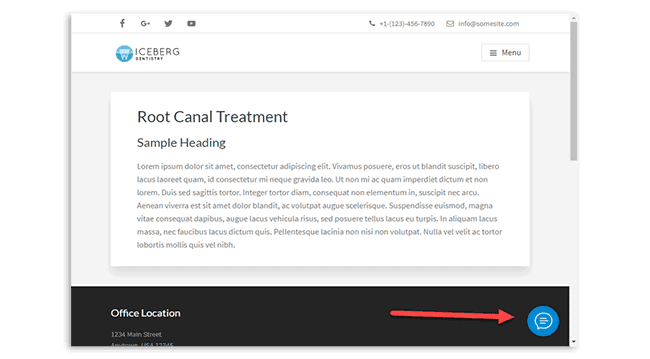 Ready to get started with your own personalized bot?  Contact us today.