A Web Development Process Designed by a Dentist
At Short Hills Design we have top-notch dental website development down to a science. We use the WordPress platform exclusively so we can guarantee that with every dental website we build, we ensure that you, the dentist:
1. Will own your own website
2. Can make your own changes and thus pay no monthly website maintenance fees
We the only development company to have a 194-point development checklist that we use for every website we build. 
Contact Us for a Free Consultation
---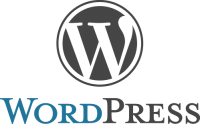 WordPress Website Design: Our Philosophy
Your website is the central marketing hub of your online presence, and as such, it must be planned correctly, and built to Google Webmaster standards. There are many way to structure and build a successful website, and after years of building websites for our clients, we believe that a custom-built WordPress-based website is the ideal approach.
Custom WordPress-Based Website Design: Fees and What's Included?
Our WordPress-based websites include Dr. Wank's famous development checklist and everything listed below: 
A custom WordPress theme is designed for you from scratch based on mockups with our graphics team
FREE Domain Name Setup
FREE Domain Name Planning (if needed)
FREE Email Account(s) Setup (including Google Apps setup – client pays monthly Google Apps fees)
FREE Web Hosting Setup
FREE Installation of WordPress
1 FREE Hour of One-On-One WordPress Instruction (a $175 value)
FREE Professional Editing of your Content by Dr. Wank and Dr. Garzia
FREE Google Analytics Setup and Implementation
FREE Google Webmaster Tools Setup
FREE Contact Form Plugin Installation and Setup
FREE SEO WordPress Plugin Installation and Setup
A 30+ page WordPress website
Please note that domain name registration and website hosting are not included.
What about Search Engine Optimization (SEO)?
Search Engine Optimization (SEO) is a separate service that we offer.  You can learn about our SEO plans here.
What about Content Writing?
While we encourage all of our clients to write their own content, as nobody knows your office better than you and your team. However, for client that do need our assistance, we do offer expert content writing services.