Google My Business Services (GMB) + Local SEO
Google My Business (Local SEO) is the Key to Appearing in Local Search
Your Google My Business listing (now Google Business Profile) is one of the most important - if not the most important factor - when it comes to showing up in local search. Recall that "Local Search" or "Local SEO" is aimed at optimizing and building content around your Google My Business listing, whereas "Traditional" SEO is about getting your web pages ranked in Google's organic search listings. If you'd like a refresher about "Local SEO" vs. " Traditional SEO" we have a detailed blog post that reviews the two approaches. And if you don't have a Google Business Profile listing yet, stop what you are doing and set one up right now. Here's how to set it up.
---
Our top GMB clients are seeing an average 17% increase in phone calls per month: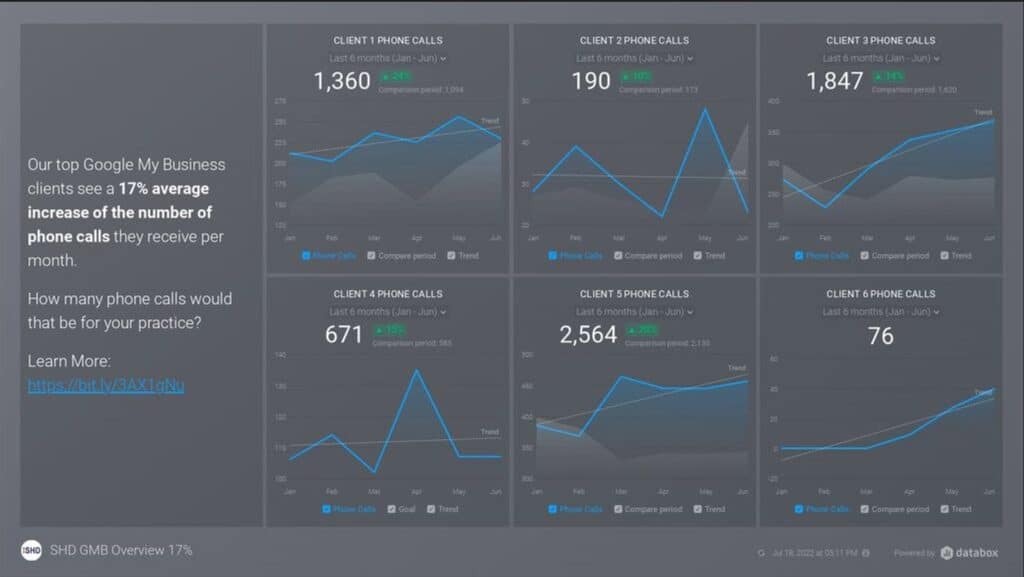 ---
Our Google My Business service works on your local presence from three different angles:
Initial optimization of your Google My Business listing.
Highlighting your content to keep your Google My Business profile active with posts.
1. Initial Optimization of your Google My Business Listing
The first step in our Google My Business approach is the longest phase. We analyze your website from a local SEO perspective and produce the following deliverables:
A manual Google My Business Competitor report where we examine your local competitors and their local listings, and look for spam in your competitors listings.

A manual Google My Business Audit report where we look at your current Google My Business listing and make recommendations about what if anything should be updated based on your competitor's GMB pages. We also review your listing to make sure that your NAP (Name, Address, Phone Number) and hours are consistent across your website and your Google My Business profile. We make sure that your website and contact links are correct so that people who visit your profile can find you, and we UTM tracking to them so you can see how much traffic you are getting from your GMB listing.

A Local SEO report which provides us with a baseline about your website's local performance along with technical recommendations

A manual summary report with our analysis of the above data and any recommendations we think you should implement to improve your local presence (often these improvements help your overall presence as well, and not just your local presence).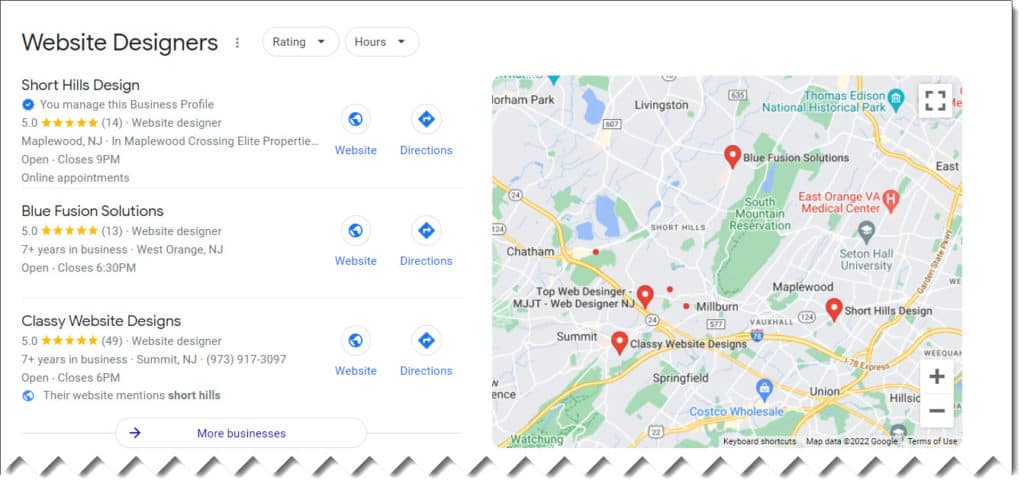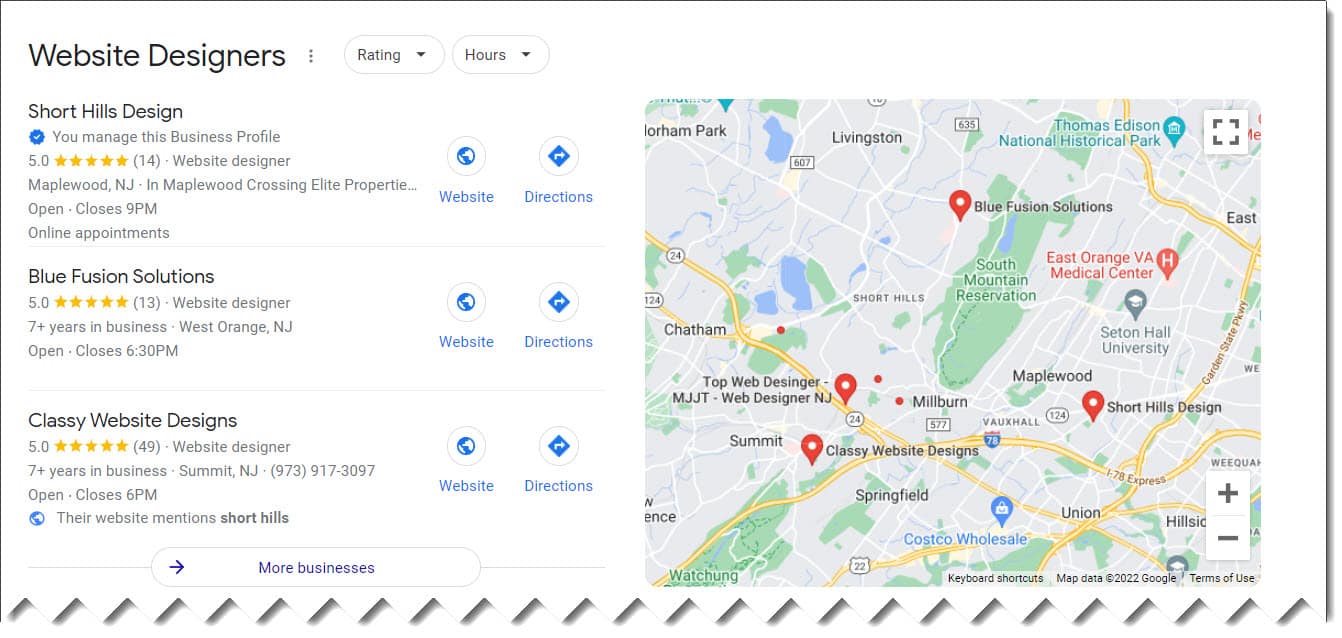 2. Citation Building + Citation Aggregators
The second part of our process involves submitting citations (Citation Building) to recognized sites with the goal of ensuring that all of your site's critical information (name, address, hours, etc.) is consistent across the web.
Google looks at how consistent this information is across the web, and uses it to help verity the authenticity of your business. We first submit to large aggregator sites, and thereafter we submit to any remaining key citations or industry specific sites that we think would be helpful for your local presence.
3. Content Promotion
Those of you who've used Google My Business posting features before know that Google will often send you a reminder that your most recent GMB post "expires in 7 days" - and suggests that you post again. While Google hasn't explicitly stated that businesses that post frequently on GMB will have better visibility than their competitors, anecdotal evidence suggests that in some instances, this may be the case.
Thus, as part of GMB process we take snippets of existing content from your website about subjects you wish to promote, and we publish weekly on your Google My Business thread. In addition, we try to add a geo-tagged photo of your business at least every 1-2 months to help reinforce the local nature of your business.
What does the Google My Business Service Cost?
Our GMB service is offered at a flat-rate of $500/mo + a one-time $60 fee to cover the cost of the initial submission of your site to the large aggregator providers. There is an initial 6-month commitment, and is month-to-month after that time.
If you have questions about Google My Business or about our Google My Business/Local SEO service offering, please get in touch with us or send us a contact request and we'll get back to you ASAP.
The Proof is in the Numbers!
Data from our current Google My Business service clients
Click on an image above to zoom in and read the analysis of the data.
And while you are reading, consider the number of potential new patients your practice would get with a 17% increase in phone calls -  along with the increase in revenue that would accompany this influx.
Dr. Wank Reviews Local SEO for Dentists in this 15 Minute Webinar Excerpt