Self-Paced DIY SEO Training
Introducing our Do-It-Yourself Community SEO training.
This experience is for people who:
Want to learn SEO on their own to improve their marketability and job prospects
Get an overview of the SEO process so they understand what their SEO company is talking about!
Want to learn SEO with an expert and get help along the way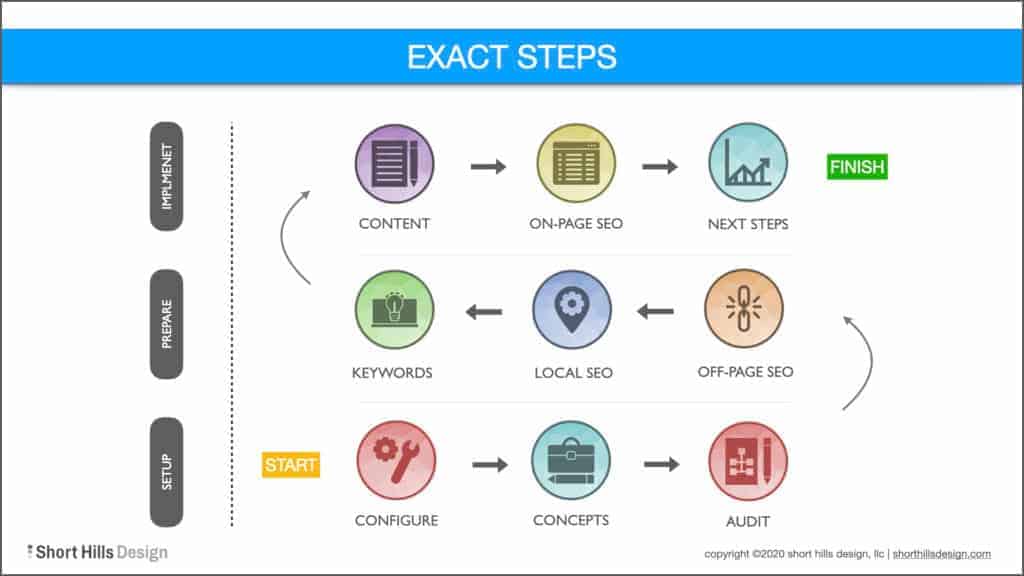 What You Will Get:
We'll teach you how to UNDERSTAND SEO
​We'll teach you how to BUILD, IMPLEMENT and TRACK your OWN SEO campaign
​Hours and hours of on-demand SEO training
Access to all of our step-by-step worksheets
Access to our private Facebook Community group
​Invitations to our monthly group coaching calls
Unlimited access 24/7 - month to month - no commitment.
What You Will Learn:
Module 1: Configure - Learn the basic SEO vocabulary and get setup with Google.
​Module 2: Core Concepts - An in-depth look at organic SEO concepts and ranking factors.
​Module 3: Audit - Learn how to make sure your website is Google-ready and in the best position for SEO success.
​Module 4: Off-Page/Off-Site SEO - Review the other factors that affect page rankings including link building.
​Module 5: Local SEO - Review NAP (name, address, phone number) and get your citations consistent for Google Maps.
Module 6: Keyword Research- Learn how to brainstorm, research, and select the best available keywords for your website.
​Module 7: Content - Learn how to write SEO-ready content.
​Module 8: On-Page SEO - Combine keyword research and content and implement SEO on your web pages.
​Module 9: Next Steps - learn how to monitor your campaign's success and make tweaks as needed.
A Look Inside the Training Portal: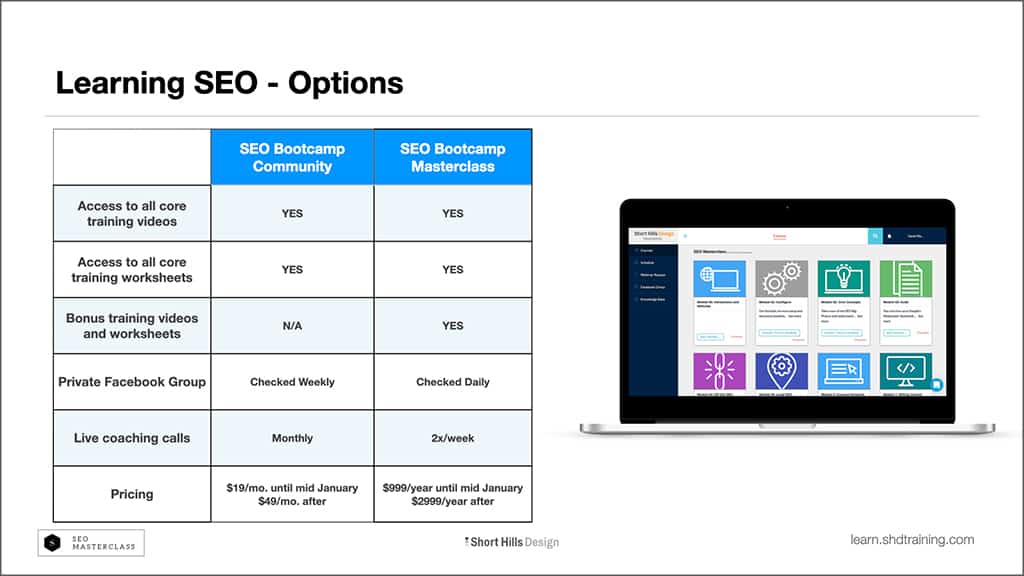 DR. WANK'S PERSONAL GUARANTEE: if you are not 100% satisfied with our program, we offer a full refund of your $49 within the first 14 days. And you can keep the worksheets!