Pay-Per Click marketing (PPC) is one of many approaches that we use to drive traffic targeted to a website. Combined with organic SEO, email newsletters, social posts and direct mail, these methods comprise Phase II of Dr. Wank's Small Business Internet Marketing Workflow.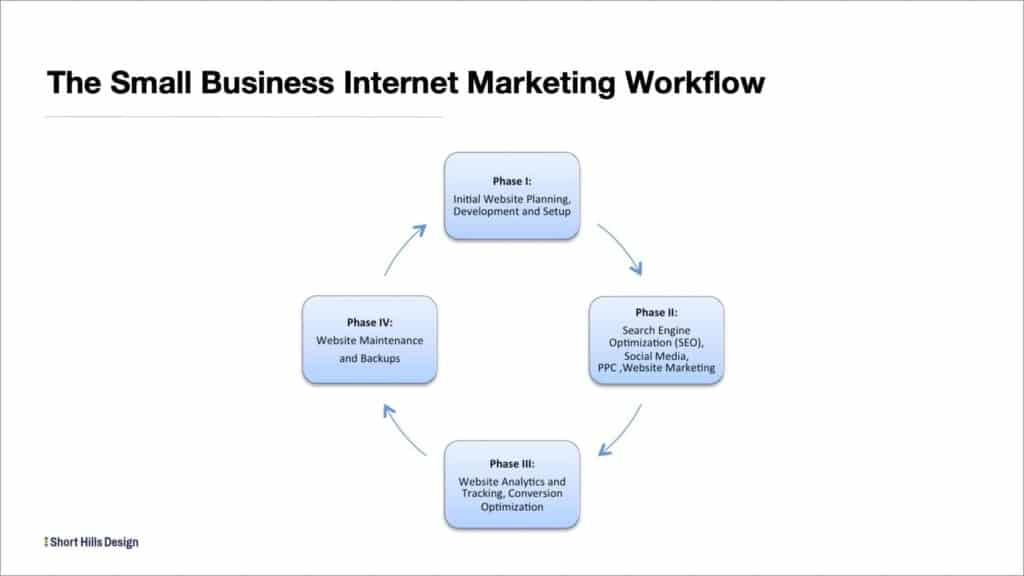 There are multiple PPC programs available including Google Ads (formerly Google AdWords), Bing Ads and Facebook Ads. Businesses can also use ad programs from YouTube and Instagram, as well as smaller providers. In this article I'm going to compare and contrast two of the biggest players in the PPC market: Google Ads and Facebook Ads.
Facebooks Ads Location vs. Google Ads Location
A major difference between Google Ads and Facebook ads is where they are shown to users. Google Ads are shown on the search results page after people do a Google search, as well as on what Google terms "partner websites". You may have visited a news site and seen an advertisement about a product you recently searched for – that ad is often from Google Ads and is using a process called retargeting. Briefly, retargeting is the process by which vendors track website visitors and present them with relevant advertising based on their website clicks or behavior.
Facebook Ads are limited to being displayed on Facebook and its properties including Instagram. Facebook does have an off-Facebook audience program but it's being phased out.
Facebook Ads Targeting vs. Google Ads Targeting
Google Ads and Facebook Ads also differ greatly in your ability to target users for your advertisement. Facebook gives you the most detailed and granular level of data point to select from when determining who will see your ad. You can select from an incredible number of geographic options including age (e.g., 25-55), country, city (New York City), and radius around a specific location (10 miles around Maplewood, NJ). You can also target by interests (people who have shown an interest in fishing, people who "like" The Beatles, or people who "like" Costco). Targeting is also available based on income (e.g., salary of $50/year - $100/k year), education level (college degree, high school diploma, professional degree) and work title (dentist, neurologist, educator, patent attorney, etc.). Facebook also lets you target by user behavior which can be incredibly valuable for businesses trying to reach people who have recently visited their website or added an item to their cart or made a purchase.
With Facebook Ads you can create an audience (a targeted group of potential customers) by using one of the above or (more often) a combination of the above. If you are selling iPhone cases, you might want to target people from 25-55 years old, who like Apple and the iPhone, have an interest in fashion, and have visited your website in the past 90 days.
Google Ads are quite different. While you can target people based on their geographic, location, you don't have the same granularity of data that you get with Facebook. However, what you do get with Google Ads is the ability to target an audience of people who you already know are interested in your service or product.
For example, as a web developer I want to acquire more web clients and build our business. On Facebook I can target people who are small business owners who make $X amount of money, in a specific age range, who like technology. But just because someone likes technology, doesn't mean that they need a website. Or if I target people who are interested in "web design" I'm more likely to reach people who learn about and build websites vs. small business owners looking to have a site built for their company.
With Google Ads, however, I can tell Google to show my ads when someone searches for "website designer" or "small business web designer" or a litany of other keywords (a keyword and a "search term" are the same thing). Notice that it doesn't matter what the specific demographic is here, as my assumption (not always 100% accurate) is that if someone is searching for "web developer" or "web designer" then it's likely that they are in the market for a website. Now if I wanted to narrow it down, I could tell Google to run ads when the search term is "dentist web design" or "websites for attorneys". Determining the which keywords to target is beyond the scope of this article, but you can immediately see that with Google Ads you can very quickly reach people based upon where they are in the buying cycle.
Up Next: Facebook Ads vs. Google Ads and the Buying Cycle
In the next article in this series, we'll talk about the buying cycle and compare how Google Ads and Facebook Ads can be used to target potential new customers based upon where they are in this process.