Google has made it clear that having a properly configured SSL certificate for your website is one of the necessary features your website must have if you want to rank well in search engines. Recall that an SSL certificate is the padlock that you see in the top left of a web browser when you visit online banking or do online shopping:


We could debate for days about whether or not an SSL certificate is necessary for a website that does not capture credit card numbers or confidential personal information, but the outcome won't change the fact that having an SSL certificate is important if you want to rank well.
What to look for when you check your SSL certificate
Most hosting providers will configure an SSL certificate for you, but not all will configure it properly. Thus, it makes sense to check your SSL certificate to make sure that:
1) Your site has a valid SSL certificate (proper domain name, not expired)
2) Making sure there are no mixed content errors (where a page has a SSL certificate but certain resources such as images are not delivered in an SSL-secured manner).
3) You don't have duplicate pages for www and non-www. This step is a key check because Google views the www and non-www versions of a website as separate sites so you can wind up with duplicate content. In general we configure websites so that the site is either www. or non-www, but not both. Similarly, when you have an SSL certificate, you want to make sure that you have https://www. or https:// and not both.
Check your website's SSL certificate:
There are many sites that will help you check the status of your SSL certificate, and we like to use https://www.whynopadlcok.com for our tests. To test your website:

1. Navigate to https://www.whynopadlock.com
2. Enter your URL in the search field and press "Test Page"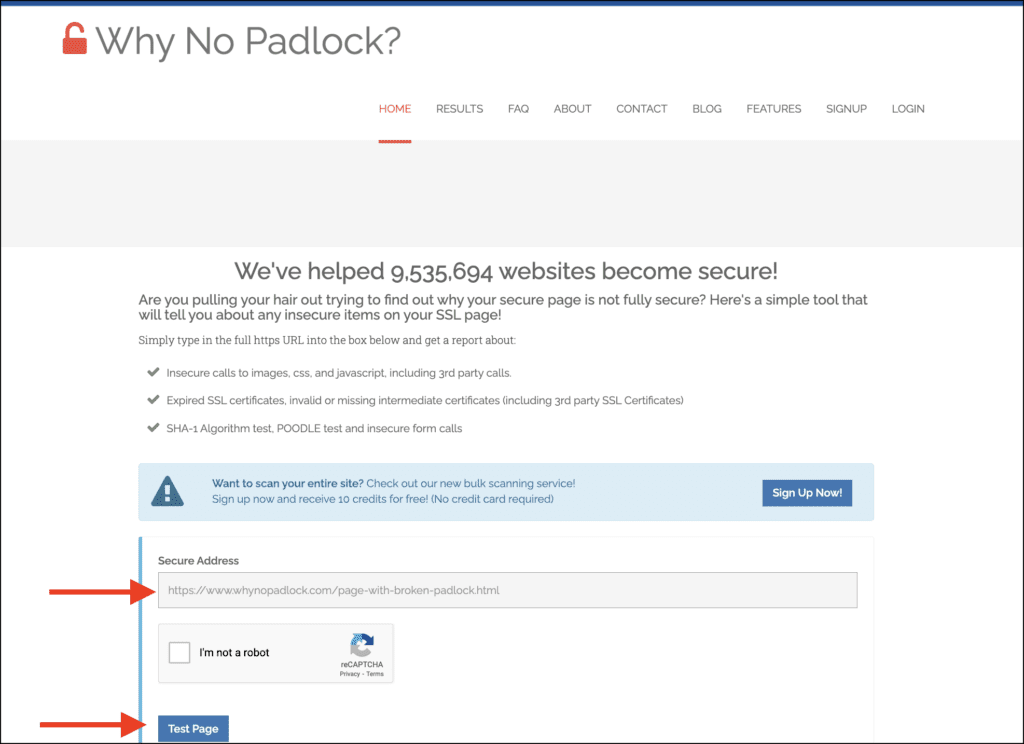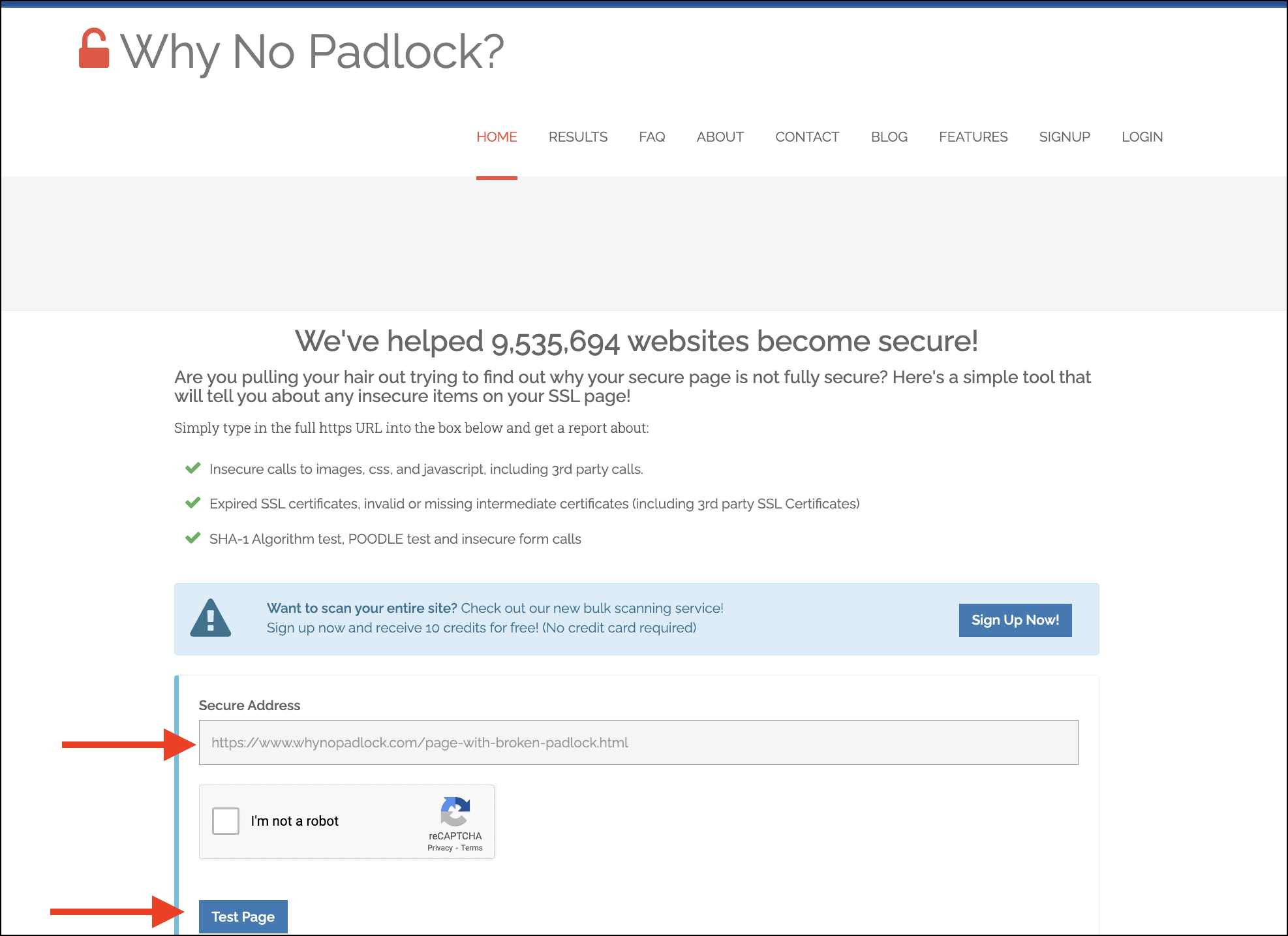 3. In the results you should see all green checkmarks.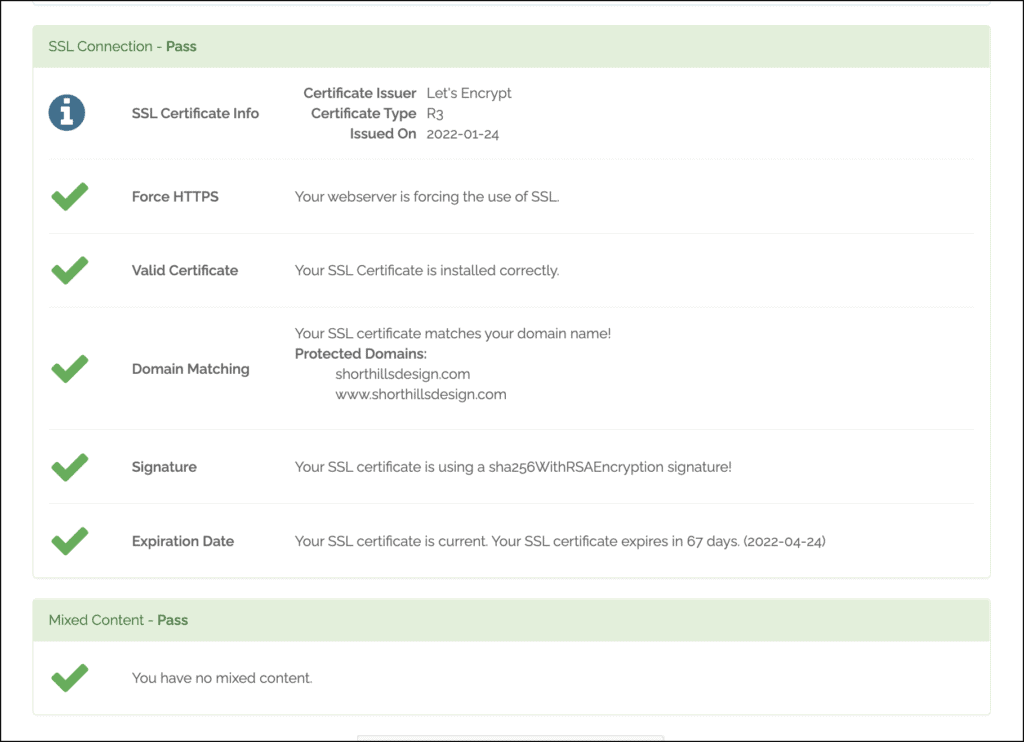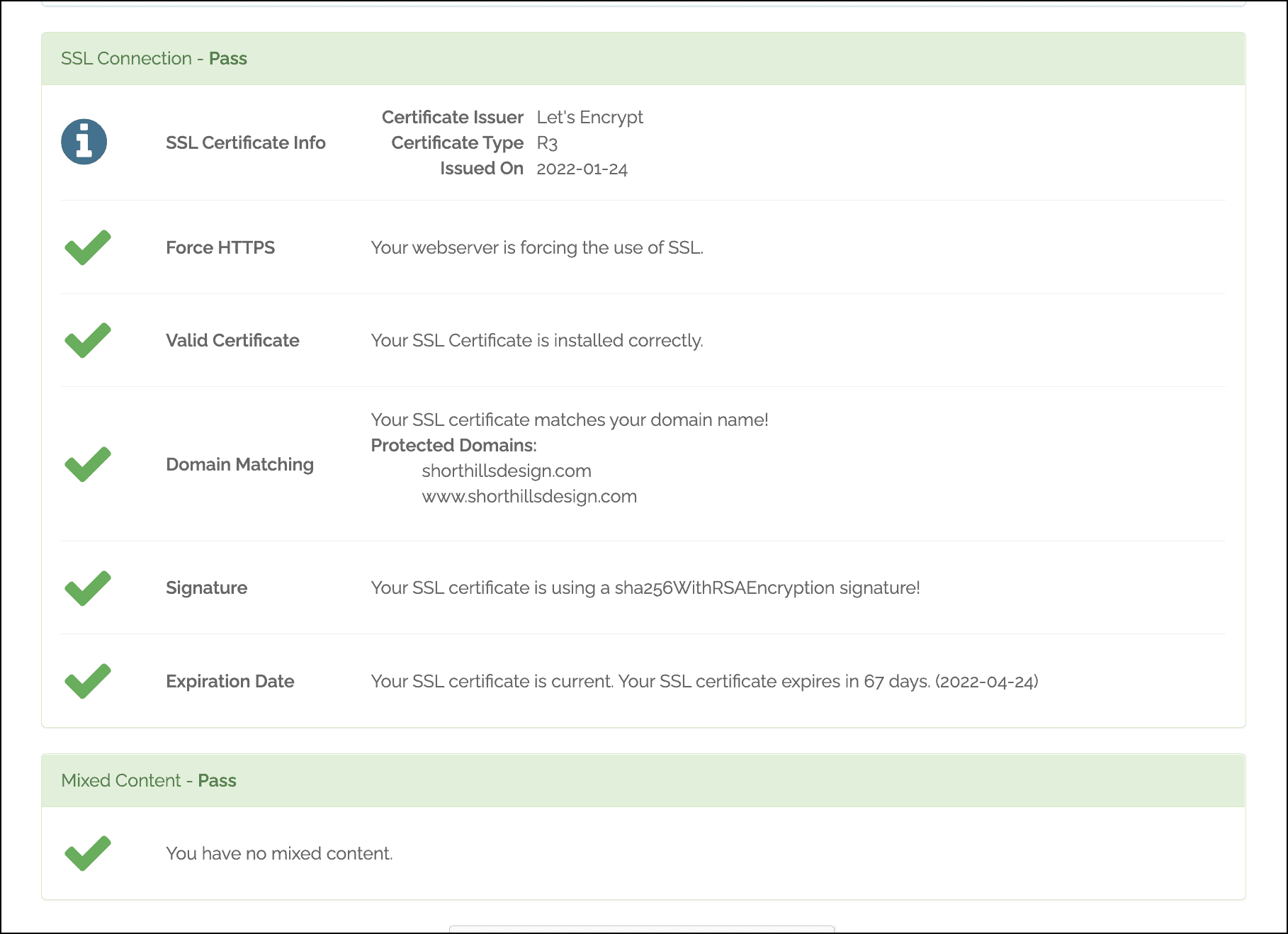 If you don't see all green checkmarks, don't panic. The good news is that SSL certificate errors are fixable, and the fixes can often be done quickly. So the best thing to do would be to take a screenshot of your results and send it to your website hosting company so they can see the issue and get it fixed.