Google has finally opened up its Local Services Ads program for dentists!
Google's "Local Services Ads" (LSA) program is an approach to paid advertising that allows you to leverage Google search to generate new patient leads. Unlike the traditional pay-per-click (PPC) program that many of us are familiar with - where you pay for every click on your ad regardless of whether or not you bring on a new patient - with the LSA program you only pay when you connect with a new lead. Per Google, "you only pay for leads related to your business or the services you offer."
This is a huge change for our industry as we can now join other business types in becoming Google Guaranteed Providers.
What are Google Local Services Ads?
Google Local Services Ads are paid ads that are shown above traditional ads when a user does a search for a local service such as plumber (and now, dentist). A user can click on your ad to see the services you offer, your hours of operation, and send you a message or call you. And you don't pay Google unless a user contacts you as a result of interacting with the ad. The image below show you Google's overview of the process: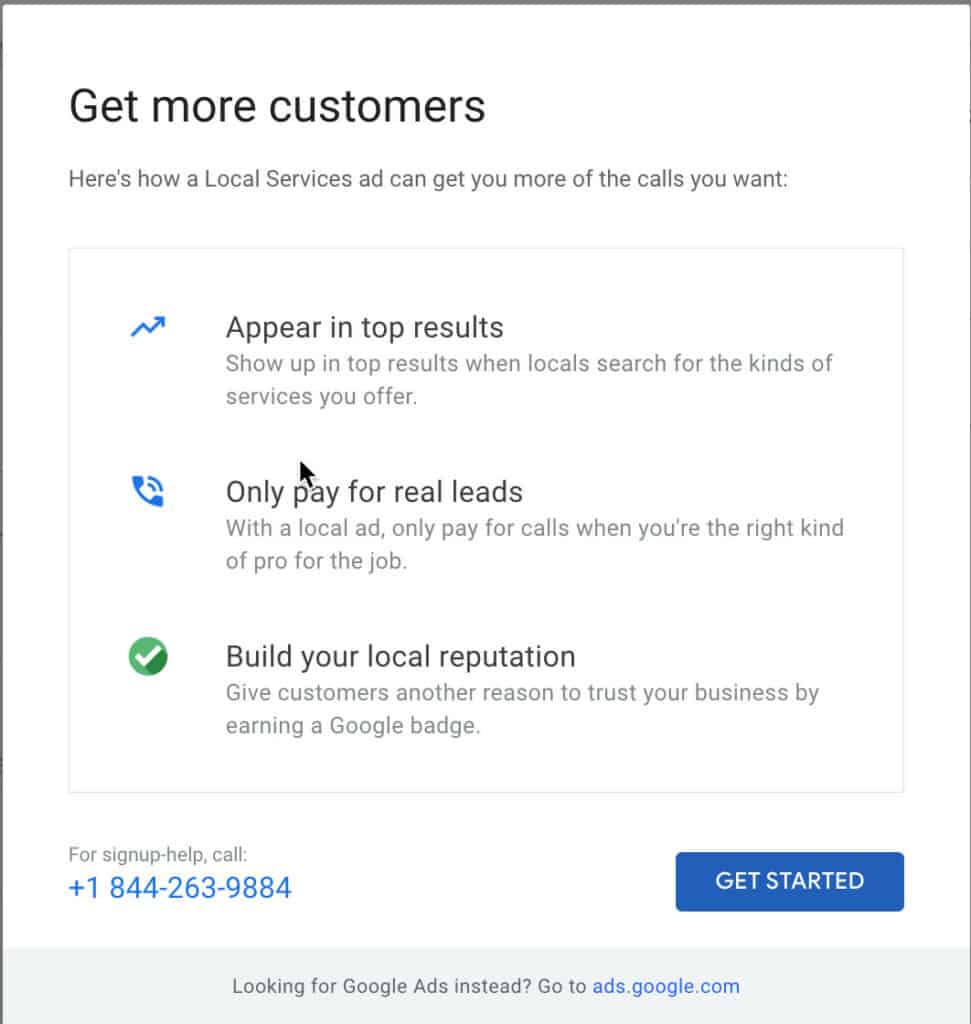 Why Use Google Local Services Ads for your Dental Practice?
The advantages of using the LSA service include the ability to (paraphrased from Google):
Be found at the top of searches (above traditional Google Ads)
Connect directly with potential new patients
Use Google's mobile app to communicate with these new leads
Verify your profile and license to have a "Google Guarantee" associated with your practice so you can build even more trust with potential new patients
Pay only for leads that are related to the services that you offer
How Does the Program Work?
If you use Google Local Services Ads, your ad is shown at the top of Google search results when someone is searching for a dental-related service that applies to you. For example, if you checked off "tooth extractions" as a service that you provide during your account setup, your local services ad will have a better chance of showing up when someone searches for keywords related to tooth extractions vs. if you only selected "dental implants" or "root canal".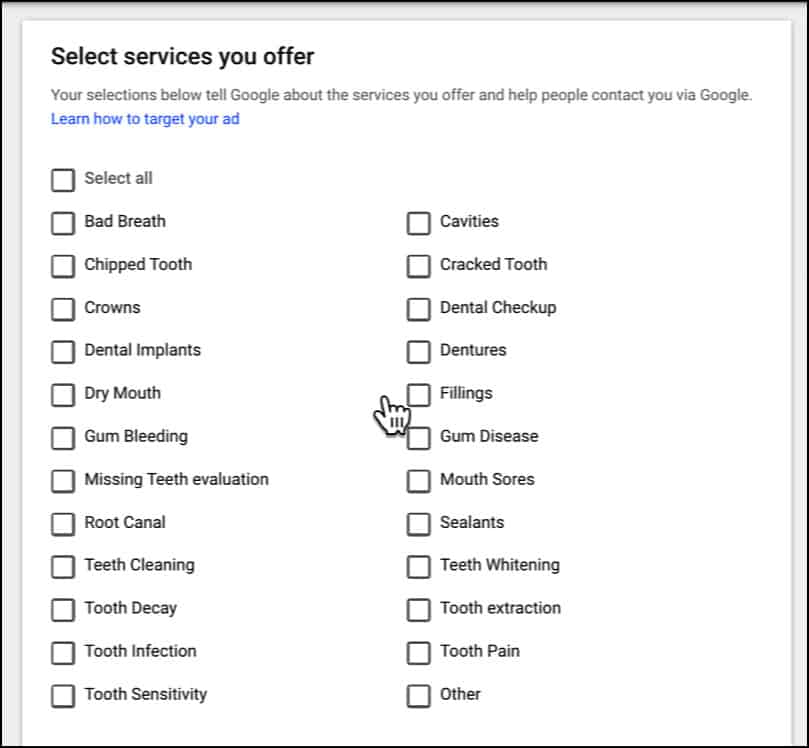 How much does it cost?
The cost per lead depends upon your location, the service (dentistry in our case) and the type of lead (message leads are less expensive than phone leads).
Get Started Now!
And if you get started now - while the program is new and rolling out - you will face less competition for ads placement and will thus likely see more success right now vs when the program is fully popularized. As you are a healthcare provider Google will need to do a background check re: insurance and license verification.
You could be the first dentist listed in your local area!
Get in touch with us today to learn about how we can help you get started.