Updated March 10, 2022
NAP = "Name, Address, Phone Number"
Name, Address, Phone Number ("NAP") refers to the process of making sure that your business' demographic information is consistent across the web. Accurate NAP is critical because inconsistent listings (i.e. incorrect street address or suite #) can affect your listings on search engines such as Google and Bing – in the maps section and in the organic listings.
Google Maps
Google Maps is Google's online "yellow pages" – and Google wants to make sure that the listings on Google Maps are accurate; if enough people use Google Maps and receive incorrect information – or wrong directions – people will stop using the product.
Google My Business
Hence, Google introduced Google My Business (formerly, Google Plus/Google Plus local) as a centralized location where business owners can report their NAP (along with other information such as business hours, etc.). [Google My Business is now the "Google Business Profile" And if you haven't already verified your Google My Business listing, please stop reading and go ahead and do it now (www.google.com/business). It's critical to make sure you fill out the profile to a status of 100%, and we'll see why below.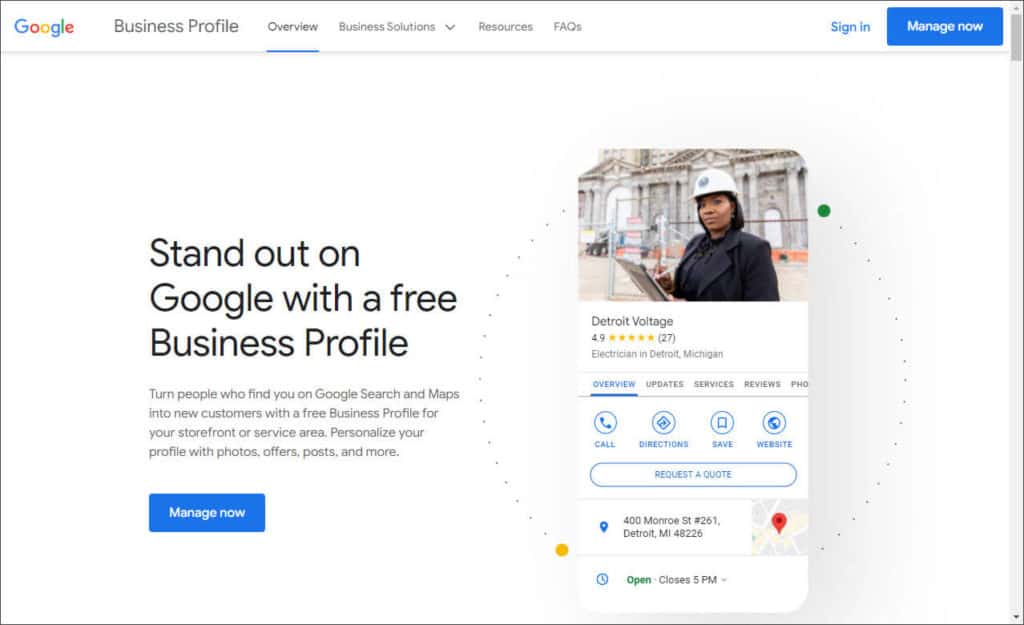 Completely Fill out your Google My Business Profile
It is believed that accurate, consistent NAP information is one of the key factors in having your practice's location highlighted in the map listings that you often see at the top of Google search results. And since we don't know exactly how the maps listing algorithm works, it pays to completely fill out your profile. Remember, you are competing against other practices that have likely filled out their profiles, and as such, you must do the same.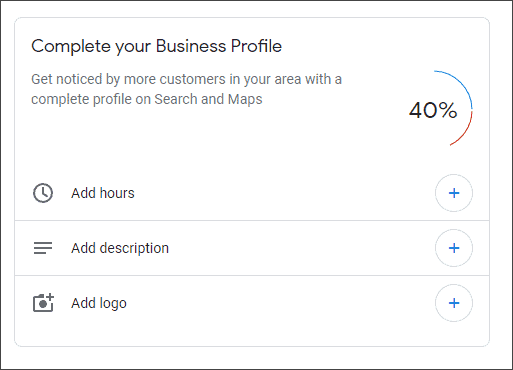 A GMB profile that's only 40% completed - try to get as close to 100% as possible if not exactly 100%.
Accurate and Consistent NAP IS a Major Ranking Factor for Local SEO.
The mystery over the "local map pack" has largely been solved as we now have a pretty good idea of what factors influence your Google My Business (Google Business Profile). These factors include:
-proximity to the search location (is your business physically close to the area where someone is performing their search)
-number and quality of reviews
-a completely filled out Google Business profile.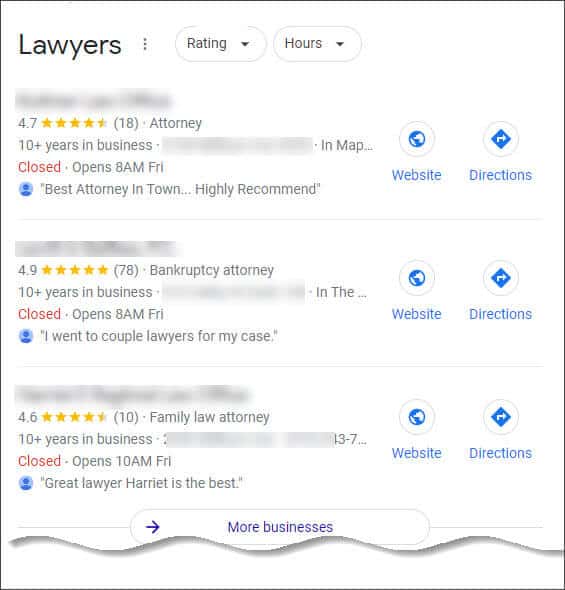 Accurate and Consistent NAP May Also Help with Organic Search Engine Listings
To further influence you to have consistent NAP information across the web, consider that accurate NAP may be a ranking factor.  Practically speaking this means that if you and a competitor have similar rankings for a keyword, the office with the fully-completed NAP profile may get the edge in the ranking. At a minimum, your NAP should be consistent in order to make sure that people who search for you on the web have accurate information (remember, not everyone goes to your website to get directions or your phone number).  And your motivation should be that Google seemingly "rewards" businesses that have fully-filled out Google My Business profiles.
Evaluating and Updating your Citations
You could manually visit the major citation websites and submit your name, address, and phone number (and more)( information on hundred-plus citation websites, or you can use a service to do it. Many dentists and physicians use Yext for these updates, but in our opinion Yext is very expensive for what it is, and you often have to purchase a bundle that has more features than most practices need. For this reason and because Yext overlaps with features that many practitioners already have, we recommend Bright Local. We use Bright Local for Short Hills Design's citation needs and for all of our clients.
What Specifically Do We Do for Our GMB/Local SEO clients?
If you have questions about your Google My Business listing or would like to learn more about how SHD can help your business with your GMB/Local SEO needs, don't hesitate to get in touch. Additionally, you can always look at the GMB process that we use for our clients, and have your staff implement the processes, or have us do it for you.