Please register for Confirming your NAP (Name, Address, Phone Number) with Moz Local on Jul 12, 2017 8:30 PM EDT at:
http://bit.ly/wwed201707
In this free 45-minute webinar, Dr. David Wank, COO of Short Hills Design, will discuss the fundamental concepts behind "NAP" (name, address, phone number) listings, and will show you how to start to make sure your NAP is accurate on the web.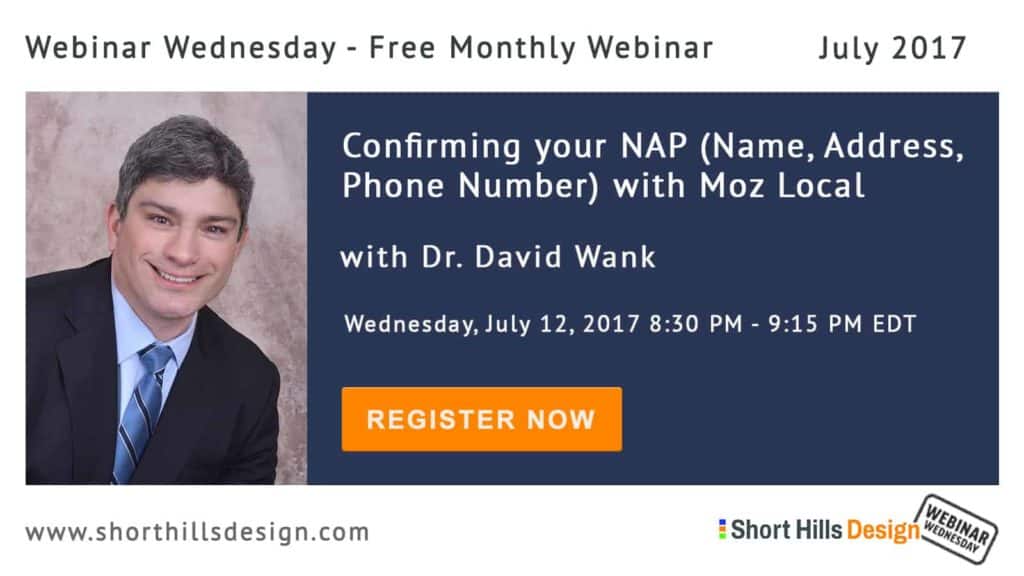 Dr. Wank will be demonstrating working with moz.com/local (Moz Local) as the NAP management tool.
All dental team members are welcome to attend!
After registering, you will receive a confirmation email containing information about joining the webinar.