With Shopify's release of their GA4 integration, we are happy to announce that we are able to provide Shopify to Google Analytics 4 Migration services for your Shopify store.
Adding GA4 to Shopify requires two general steps:
Create the Google Analytics 4 property
Add the GA4 measurement ID to Shopify.
The most important part of the setup is the part that we handle -- Step 1- setting up and properly configuring the Google Analytics 4 account for you. We can then give you the Measurement ID that you need in Step 2.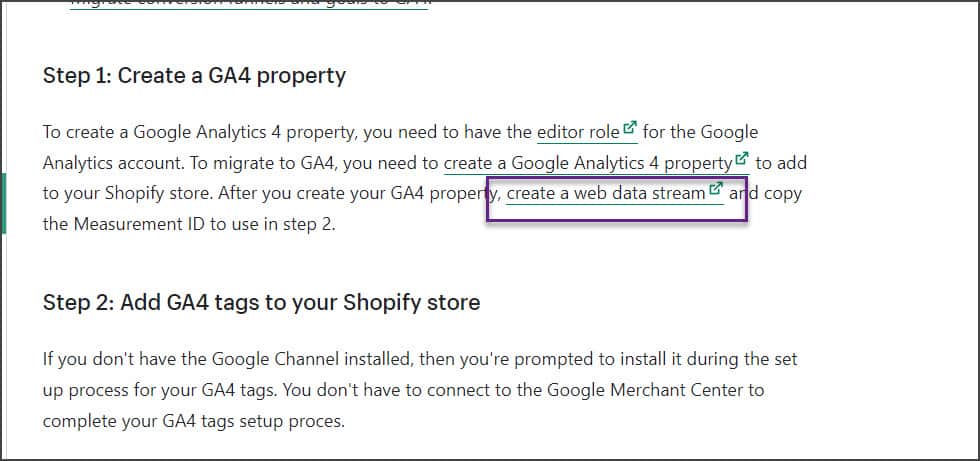 What About Shopify Events and Conversions?
Per Shopify's instructions, Shopify's GA4 integration will automatically add conversion events to your data:

However, if you are using custom events in Universal Analytics, you will need to bring these events over to GA4. Unfortunately you cannot simply throw a switch and migrate these events, and you need to manually recreate them. Thus, it's important that you make a list of your existing UA Goals and bring them over to GA4 and add them as events and then mark them as conversions.
Need help migrating your Shopify store from Universal Analytics to Google Analytics 4? If you are looking to fully migrate in the next 7 days click the button below to apply for our migration service: